Going above and beyond to deliver the Wright Choice experience
We genuinely care about our customers and go above and beyond to provide the best customer support. We do these things, and more, while providing you with the Wright Choice Experience at a good value.
Ride To Destinations
With Maximum Comfort
finest transport
No Delays
Whether you're heading to a crucial business meeting, a special event, or catching a flight, we understand the importance of timeliness and never compromise on it.
Premium Support
From the moment you make a reservation to the time we stop you off at your destination, you'll experience a seamless and personalized service that caters to your every need.
High Quality
Our commitment to excellence extends to our team of professional chauffeurs, who are not just skilled drivers but also courteous and attentive hosts.
A Diverse Selection
For those seeking a touch of elegance and sophistication, our classic stretch limousines exude timeless charm and refinement,
We Care Of Your Safety
And Convenience
Premium drivers
At Wright Choice Limousine, your safety and convenience are our top priorities. Our professional chauffeurs will ensure you arrive at your destination smoothly and comfortably in our modern, well-maintained fleet.
The Wright Choice experience
Make the Wright Choice
Only the best
We pride ourselves on providing excellent service along with proper etiquette. Wright Choice Limousine serves all of Chicago and its surrounding suburbs including Northwest Indiana, providing great transportation services.
We thrive to meet the needs
of our clients and we value their
opinions about our work
Top notch service

"I would like everyone to know this is top notch livery service! This was the first time I had to trust someone other than my husband to get us to the airport. Ron Jr was on time settled my nerves and took good care of us both coming & going. I give them 10 stars!"
5 Star Quality

"5 Star Quality throughout......on time, courteous and clean. Perfect!! I will use again and would highly recommend them!"
Highly reliable!

"Who expects to receive an ice cold bottle of water at your left hand when you get into a chartered car? Who expects to laugh when the traffic gets unbearable? If you don't expect it, it is a delightful surprise. If you do expect it, you are probably using Wright Choice Livery. I was surprised, but I am definitely going to be a loyal client of theirs. Ron Jr. really is someone I trust, will rely on, and will call upon when my travels require a trip to the airport, or a trip to the dentist for surgery. I am glad they are there for us."
A reliable service you can

A High Variety Of Options
Best possibilities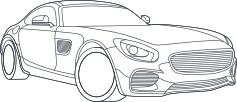 up to 2 passengers
Complimentary water and soft drinks 
24/7 service

up to 6 passengers
Extended legroom
24/7 service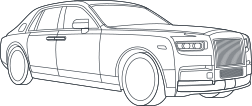 Red carpet service
Premium surround sound 
Chilled Champange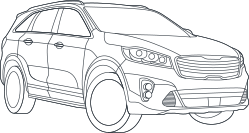 up to 14 passengers
 Great for larger groups and events
Professional and experienced drivers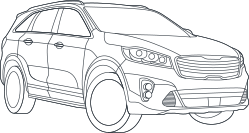 Laptop friendly workspace
Charging ports
Wifi access